MOT, CAR SERVICING
REPAIR AND DIAGNOSTICS
LET US HELP YOU SORT YOUR CAR OUT!
Book Today - Click To Call Us Now!
Here at Driving Force, we have the tools and expertise at our disposal to tackle all types of car services, maintenance, and repairs for any style of vehicle. Throughout the decades we have accumulated a vast reservoir of not only knowledge, but connections within the industry. There is almost no car problem we can not set right in a reasonable amount of time. Furthermore, we stand by and are proud to offer guarantees on all of our work.
Guarantees and Warranties
All new parts supplied and fitted will carry a manufacturer's warranty of 1 year or 12,000 miles whichever comes first.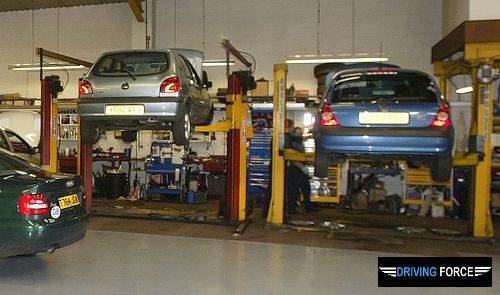 With our Pick up and Delivery system servicing East London, there is simply no reason why your busy schedule should be messed with, let MOT take care of everything.
The mechanics we employ are well experienced, equipped, and certified so guesswork is not part of the service offered at Driving Force. Unlike some of our less seasoned competitors, we make sure that none of your hard earned money is wasted replacing parts that are otherwise working just fine. We do this by performing thorough diagnostics, and when necessary, faultfinding missions within the engine or electrical work to reveal the exact problem.
Give us a try, and when you drive one of our vehicles, or a car after its been repaired or serviced by us, cruise with a mind at ease, because a breakdown is not in the cards. If you have any questions, please Contact us soon. We look forward to being of service.
Service Centre Location:
817-823 Lea Bridge Road, Walthamstow, London E17 9DS.
Call : 020 8521 1882